Spring Creek Volunteer Fire Department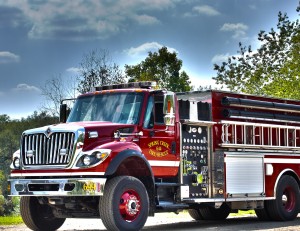 Mission: The Spring Creek Fire Department was founded in 1955 to serve the citizens of the area in the instance of fire. Over the years those services have evolved to include members trained as Emergency Medical Responder's and Emergency Medical Technician's to provide medical care while awaiting an ambulance to transport patients to a hospital. Members are also trained in Vehicle Rescue and to respond to Hazardous Materials Incidents.
Current Projects/Needs: The loan payment on the apparatus shown continues to consume the majority of our equipment budget, however, one of our primary goals this year is the replacement of the generator on our engine. It has served us well for over 25 years but is starting to develop maintenance issues which are making it less dependable. Replacement cost is anticipated at $5000 to $6000.
Contact: Gary Sickler
Phone: 814-664-9240
Address: PO Box 17, Spring Creek, PA 1636
Email: springcreekfirerescue@gmail.com
Facebook