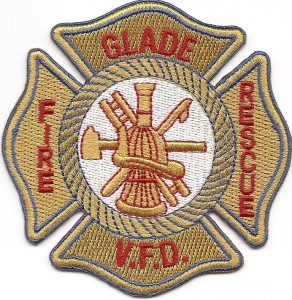 Mission:
It shall be our mission to ensure that all Officer's, members and equipment are ready to serve the community to provide safe, reliable, and professional Fire, EMS, & Rescue services to Glade Township, Warren County, as well as surrounding neighboring areas.
Current Projects/Needs:

We are in need of New Rescue Equipment such as air bags, ropes, etc.
The COVID-19 pandemic has put all of our area volunteer fire departments at a loss for revenue . We have had to cancel fundraising activities or we have had to reduce attendance by 50% or more. We need your assistance more than ever to help offset our lost revenue. Every donation will help offset the revenue loss we have suffered over the last year and enable us to keep responding to assist your family, friends and neighbors in their greatest time of need. Thank You!