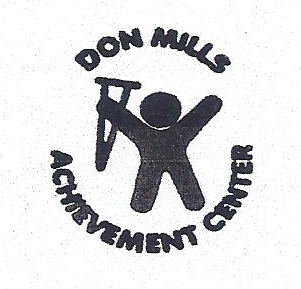 For 89 years Don Mills, formerly Crippled Children Committee, has provided programs & services which offer assistance in meeting the special needs and challenges of all residents of Warren County.

Currently we offer the following programs:

Early Childhood Learning Center – a licensed, private academic preschool serving children 3-5 years old with a developmentally appropriate curriculum in a socially and emotionally supportive environment.

Camp Talk-A-Lot – Our summer program for all children with the focus on Speech, Languages and Hearing challenges.

Individual Speech Therapy

Rainbow Swim 

Financial Assistance

Operation Take Me Home – Electronic monitoring and tracking program to locate missing persons in the special needs community .

Advocacy & Referral 

Current Projects/Needs:

Current Projects/Needs:       
All of our programs and services are offered to the community at little or no cost!  Did you know that your generous donation will help us achieve our goals
 by sponsoring "camperships" for children to attend Camp Talk-A-Lot.
 by purchasing specialized materials and equipment for our Pre-School, Camp and Speech Therapy programs.
by providing Financial Assistance to those less fortunate in our community.
by supporting Operation Take Me Home, a program that reassures families a speedy recovery should their loved ones wander away.
Contact:  Barbara Swanson
Phone:  723-5730
Email:  barb@donmillsachievementcenter.org
Website:  www.donmillsachievementcenter.org