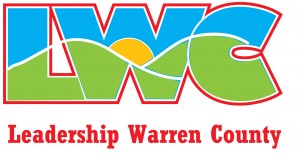 Mission:  The mission of Leadership Warren County is to grow future generations of leaders for Warren County. The vision of Leadership Warren County is to foster community leadership by preparing participants to serve as trustees of Warren County in an effort to improve the quality of life and the economic vitality of the region.
Current Projects/Needs:
 This is the 16th year for Leadership Warren County. During that time, close to 200 people attended the program that teaches leadership, business, and community skills while participants learn about the people, assets, and mechanics of Warren County. Graduates from the program have become members of local organizations, filled positions on local boards, volunteered for countless programs, and created many projects that benefit the community. Among the projects are the Trails at Jake's Rocks, the Downtown Mural, and the Conewango Creek educational kiosks. A donation to Leadership Warren County is a benefit to the county as a whole. Contributions made via Warren Gives fund scholarships so that non-profit staffers and entrepreneurs may participate. Thank you so much for your support!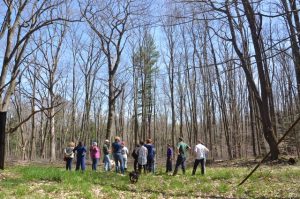 Oil & Timber day field trip.
Contact: Lacey Hanson
Phone: 814-726-0292
Email: director@leadershipwarrencounty.org
Website: www.leadershipwarrencounty.org