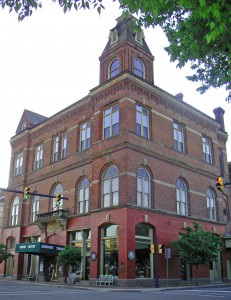 Mission:Entertaining, enriching and educating the people of Warren County and the surrounding region in all the qualities and delights of live theatre, music, dance and film.

Core Value Statement:
To ensure that audience members and performers have a positive and memorable experience at the Struthers Library Theatre. To expand and enhance cultural appreciation for our patrons of all ages.
To encourage quality live theatre, music and dance experience through education and participation.
To preserve, protect and improve our historic theatre building for current and future generations.
To exercise fiscal responsibility in all matters relating to the operations, preservation, and continuing integrity of the Struthers Library Theatre.
To respect and honor our patrons, supporters, trustees, staff and volunteers without whom we could not exist.
Current Projects/Needs:
Membership
Endowment
Programming
Contact: Karen Austin, Executive Director
Phone: 814-723-7231
Location: 302 West Third Avenue, Warren, PA 16365
Email: Karen@strutherslibrarytheatre.org
Website: www.strutherslibrarytheatre.org
Facebook