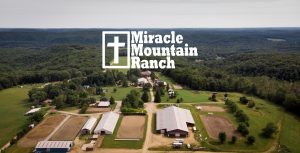 Mission: Started in 1964, Miracle Mountain Ranch is a western-themed retreat center and summer camp that holds to high standards of excellence in facility, ministry, and message. As a non-profit, non-denominational organization, we are home to one of America's largest Christian Summer Camp horse programs and offer many program activities, non-horse events, and a college-level School. Located in Spring Creek, Pennsylvania, we are approximately 40 miles southeast of Erie and 23 miles west of Warren.
Projects: Last year we had a fire at our outpost Fort Wilderness. The building and contents were totally destroyed. Although this was disruptive, it gives us the chance to reimagine the space and goals for this location. The Fort, as we called it, was a place where families and kids could go for a "camping out" experience. Kids during summer camp could add a night at The Fort to their camp experience. It was a multi-use area for campfires, activities, camping out, and serving meals.
This year we will be raising funds to rebuild a space to provide this experience once again to families and campers. It might take us a couple of years to raise the funds and gain a vision for what we need in this space, but we are looking forward to seeing what God will do!
Thank you so much!
Contact: Donnie Rosie or Mark Brenner
Phone: 814-664-7673
Location: 101 Rodeo Drive, Spring Creek, PA
Email: outreachmmr@gmail.com
Website: www.mmrm.org
Facebook: https://www.facebook.com/MiracleMountainRanchPage
Instagram: https://instagram.com/miraclemountainranch