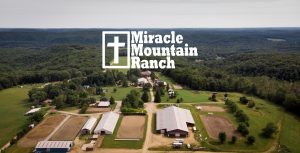 Mission: Started in 1964, Miracle Mountain Ranch is a western-themed retreat center and summer camp that holds to high standards of excellence in facility, ministry, and message. As a non-profit, non-denominational organization, we are home to one of America's largest Christian Summer Camp horse programs and offer many program activities, non-horse events, and a college-level School. Located in Spring Creek, Pennsylvania, we are approximately 40 miles southeast of Erie and 23 miles west of Warren.
Projects:
Our goal for 2020 is to raise funds to build a new bunkhouse! We need to raise $100,000 before we can begin building. This will be a blessing to those who attend the ranch through Summer Camp or a retreat. The bunkhouse will also include restrooms. We are excited to begin building and putting to use this new space.
Needs: Due to COVID_19 we would like to allocate funds raised during Warren gives to our General Fund to help with operating expenses due to the shut down. Our goal in this is to come out the other side of this ready to serve the community.
Contact: Donnie Rosie or Mark Brenner
Phone: 814-664-7673
Location: 101 Rodeo Drive, Spring Creek, PA
Email: outreachmmr@gmail.com
Website: www.mmrm.org
Facebook: https://www.facebook.com/MiracleMountainRanchPage
Instagram: https://instagram.com/miraclemountainranch