Garland Volunteer Fire Department 
Mission: The Garland Volunteer Fire Department is a small rural volunteer fire department founded in 1955. Our mission is to provide the residents and visitors of Pittsfield Township, Deerfield Townships, and surrounding areas with emergency services in their time of need.
Volunteering today for a better tomorrow!!
Current Projects/Needs: We are in the planning process of a building restoration which would involve floor repair, tile replacement, and new entranceways into 4 locations of our building. We have to raise the funds before we can secure contractors to complete the project. Our facility is used not only to house our emergency equipment but is also an emergency shelter for our communities. We also use our facility for fundraisers and other social activities. Every donation we receive will help us to achieve our goals for this year and the coming years.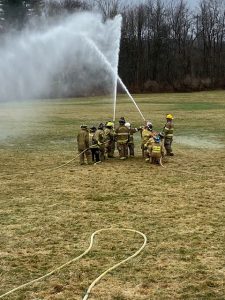 Check out the link below: 
Contact: Brian Bull
Phone: 814-728-3423
Email: bbull@warren-county.net
Website: http://garlandvfd.warrencofire.org
Facebook