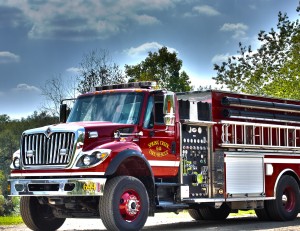 Mission: The Spring Creek Fire Department was founded in 1955 to serve the citizens of the area in the instance of fire. Over the years those services have evolved to include members trained as Emergency Medical Responder's and Emergency Medical Technician's to provide medical care while awaiting an ambulance to transport patients to a hospital. Members are also trained in Vehicle Rescue and to respond to Hazardous Materials Incidents.
Current Projects/Needs:
Thanks to your response to our fund drive and various events, which were drastically altered due to the Covid restrictions, we were able to pay off the loan on our tanker as planned by the end of last year. With your continued support, our goal this year is to replace turnout gear, some of which is over 15 years old. The current cost for boots, pants, coat, helmet and gloves to protect the responder is approximately $3000 to $4000 per firefighter.
Contact: Gary Sickler
Phone: 814-664-9240
Address: PO Box 17, Spring Creek, PA 1636
Email: springcreekfirerescue@gmail.com


Facebook