Sheffield Township Library
100 years and going strong!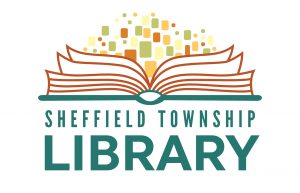 The mission: The Sheffield Township Library has been continuously providing free Library services to the community since 1922.  These services include hosting programs for people of all ages, information-finding, as well as lending thousands of items such as books, movies, video games, Wifi hotspots, and other materials.  We also offer copy, fax, and scanning services in exchange for a small donation.
Current Projects/Needs:  We have been starting the process of digitizing our collection of historical archives, which include football game videos, Sheffield high school yearbooks, and the Valley Voice newspapers.  The funding received from Warren Gives would allow us to continue our digitization efforts of these materials to preserve them for years to come.  We appreciate your support!
Contact: Christine Porter, Director
Sheffield Township Library
20 Leather Street
PO Box 607
Sheffield, PA 16347
Phone: 814-968-3439
Email: librarian@sheffieldlibrary.org
www.sheffieldlibrary.org
Facebook