Mission: The purpose of the Ruth M. Smith Center, a National Mission Institute of the United Methodist Women, National Organization, is to minister to the social, educational, emotional, spiritual, and physical needs of dependent children, youth, adults, and families regardless of race, religion, or national origin.
Here at the Ruth M. Smith Center we care for people from all walks of life. Our home is their home and here we are all family. Without the support of the United Methodist Women, United Methodist Churches, Warren Gives, and all in our amazing community, our mission would not be possible.
Due to everyone's generosity and God's grace this year the Ruth M Smith Center is celebrating its 95th Anniversary of doing Gods work! God is good!
Current Projects/Needs:
Our current needs include general building maintenance and indoor renovations to update our rooms and commons area for our resident. We would like to up-date the day care with new paint, equipment, and flooring.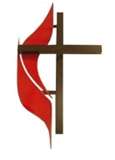 Contact: Kim Adams, Interim Executive Director
Phone: 814-968-3238
Location: 407 South Main Street
Sheffield, PA 16347
Email: rmsc@westpa.net