Mission: The purpose of the Ruth M. Smith Center, a National Mission Institute of the United Methodist Women, National Organization, is to minister to the social, educational, emotional, spiritual and physical needs of dependent children, youth, adults and families regardless of race, religion or national origin.
We provide assistance with daily living skills, medication administration, Community integration and meals in a safe environment. This helps keep some of our most vulnerable community members from being institutionalized. We also provide a Day Care for families in this rural part of the County. Without the support we receive none of this would be possible.
Current Projects/Needs:
Our current needs include general building maintenance and indoor renovations to update our rooms and common areas, replace aging equipment and supplies to sustain our ongoing programs through activities and hands-on experiences.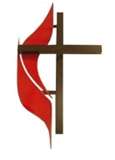 Contact: Kim Adams, Executive Director
Phone: 814-968-3238
Location: 407 South Main Street
Sheffield, PA 16347 (if mailing must add PO Box 576 to address)
Email: rmsc@westpa.net