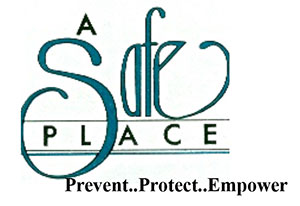 Our Mission:
Statement represents the three things our organization does in assisting victims of domestic and/or sexual violence. They are: PREVENT…PROTECT…EMPOWER
Current Projects/Needs:
The majority our clients who come into our domestic violence shelter for safety have children.   We would like to have baby changing stations (much like the Koala Stations in restaurant restrooms) that are high quality, sturdy and easy to clean with multiple families using them.   Would like to have three (3) for each bathroom in the shelter and one in the office for daily use.     
Interactive Wall for small children in our shelter for use by the families who are staying with us for their safety.  Our goal is that this wall will engage children, stimulate their curiosity and spark their enthusiasm to learn more.   
Our shelter has individual bedrooms for each family; however, the rest of the shelter is set up in a communal living setting with all sharing 'common' areas such as the kitchen, living room, etc.   School aged children staying with us for safety need a quiet space to do homework, homeschooling, etc.   We would like to create a reading nook and study space for these kids complete with a computer, desk, reading chair and safe, monitored internet access.   
The shelter experience is difficult for all children and these are just a few things that we would like to do to make it easier for their parent and a more positive experience for them.   Thank you. 
Contact: Terri Allison, Executive Director
Phone: 814-726-1271
Location: 210 North Drive, Suite C, Warren, PA 16365
E-mail: asafeplace@westpa.net