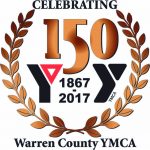 For over 150 years the Warren County YMCA has been in the community to serve the needs of Warren County.  Dedicated to providing outstanding health and wellness facilities the YMCA is now in three locations; Warren, Youngsville, and Sheffield.   While many people use the "Y" for fitness and sports training, more members use its state of the art facilities to sustain their health, mobility, and daily functions, as well as to access services for family members with special needs.
Please help us keep doing the good work we do for our community.
Current Projects/Needs:
Local Community Support — You may make your donation to one of the specific YMCA locations; Sheffield, Warren, or Youngsville.  please do so by naming the specific community in the "in memory of" box when you donate.
Financial Aid – Assistance for youth to adults to supplement memberships so that no one is turned away from the Y. $80,000
Everyone Swims Program – An initiative to teach every child in Warren County to swim for free. $60,000.00 7th Grade initiative Program – The Pennsylvania YMCA Alliance identified 7th graders as the most under-served youth in programs. $25,000
Your life Matters –  Free fitness recovery program for substance abuse LIVESTRONG at the Y – Free program for local cancer survivors. $38,000.00
Contact: kathryn@warrenymca.org
Location: 212 Lexington Avenue, Warren, PA kathryn@warrenymca.org
814-726-0110
Coordinator Warren Co.
YMCA 212LexingtonAve. Warren, PA.
16365