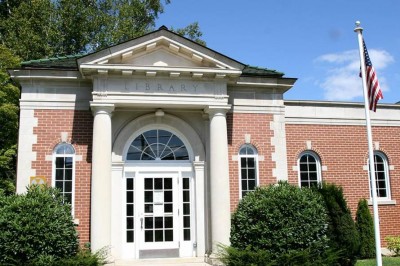 The Tidioute Public Library is dedicated to providing materials and services for the educational and recreational needs of the community. We particularly hope to encourage the joy of reading and learning among students and patrons of all ages.
Current Projects/Needs:
The Tidioute Public Library has a continuing need to maintain and update computer software/hardware, and to purchase programming supplies and new materials in all formats for all ages: books, magazines, dvds, audio books, and e-books.
The library building also has a few areas that need some attention: repainting and wall repair due to water damage,  ballasts in our lighting system need replaced, and some new signs for the driveway.
Contact: Elizabeth Nicholson
Phone: 814-484-3581
Location: 197 Main St., Tidioute, PA 16351
Email: librarian@tidioutelibrary.org
Website: www.tidioutelibrary.org
Facebook https://www.facebook.com/Tidioute-Public-Library-459506744245275/