Foundation for Free Enterprise Education/Pennsylvania Free Enterprise Week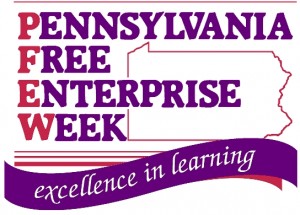 Our mission is to heighten the awareness of Pennsylvania's youth about their future role in the American free enterprise system by delivering high-quality and practical hands-on learning experiences. Our goal remains the same as always: to provide high school students (incoming juniors and seniors) with a basic education about and understanding of the private enterprise system and how American business operates within it.
Current Projects/Needs: The Foundation for Free Enterprise Education is seeking funding in order to provide opportunities for Warren County students to attend Pennsylvania Free Enterprise Week 2017.
Contact: John Trombetta
Phone: 814-833-9576
Email: johnt@pfew.org
Website: www.pfew.org
Facebook