Crary Art Gallery was established in 1977 as a nonprofit art museum by painter Genevieve Alden Walker Crary in memory of her husband, industrialist, philanthropist, and accomplished photographer Clare Crary. The Crary Art Gallery is dedicated to enriching the region's cultural offerings through noteworthy temporary exhibitions, and the display of historical works both collected and produced by the Crarys.
Take a virtual tour of the Crary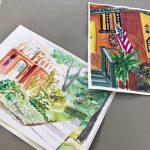 Current projects/needs: The Crary is currently working on preservation and framing of a collection of paintings by Gene Walker Crary never shown to the public before, with the intent to hold a special exhibition in her honor at the end of the year. A portion of Warren Gives funds will cover those costs. In addition, we depend on community support for educational opportunities, particularly our summer painting residency, proven to be a great success and returning for its third year.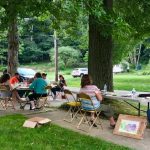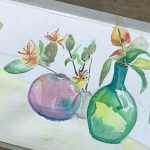 Contact: Ines Nelson
Address: 511 Market St., Warren, PA
Phone: 814-723-4523
Email: crary.gallery@gmail.com
Website: www.crarygallery.org
Facebook