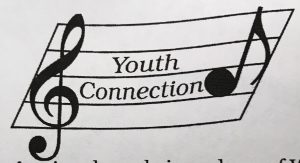 YOUTH CONNECTION is a show choir made up of 46 WARREN COUNTY students from WAHS, SHS, EHS, YHS, and Home Schoolers, in grades 9-12. These dedicated and talented students sing, dance, and entertain at Nursing Homes, Senior Centers, Pre-schools, Elementary, Middle Schools, and Community Organizations and events throughout Warren County such as The Red Kettle Kick-Off, ACA International Cook-Off, Bei Christmas Parties, and Proms, Retired Teachers Luncheons, 4th of July downtown celebrations, and many church events.
Youth Connection is part of the Allegheny Center for the Arts as a guild allowing ENCHANTED FAIRYTALE TROUPE (EFT), an extension of YC, to house its wardrobe of costumes in a section of their facility. This arm of Youth Connection features many of the same students. This year there are 30 students dressing up as Princesses, Princes, Fairytale characters, and Super Hero to attend hundreds of children's birthday parties, fundraising events, and special community activities, such as 'BackPack Give-a-way, Autistic Awareness, "Toys for Tots", Children's Hospice, ACA Riverfest, Kallie's Krusade for childhood Leukemia, Relay for Life and many other events raising money to help the children in this community and beyond. A trip to Pittsburgh Children's Hospital was one of their many highlights over the past few years.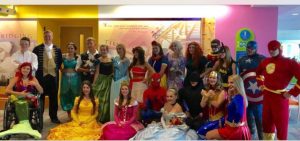 Both YOUTH CONNECTION and ENCHANTED FAIRYTALE TROUPE are non-profit, community outreach groups. There is never a charge for any of their performances or services. These dedicated, talented young people donate hundreds of hours during the year bringing the joy of song and dance, smiles, hugs, and a special kind of love and "magic" to all ages in our community.
Current Needs/Projects:
YC and EFT both are in need of funds for busing to events outside of Warren County and their four school tours during the year. Performance music and costumes also need to be purchased as well as updating the sound equipment used for performances.
Contact: Directors: Charmaine Check & Jennifer Koebley
Email: charmainecheck@yahoo.com
Phone: (814) 726-1877