Trinity Memorial Episcopal Church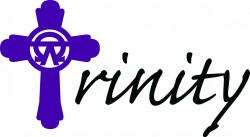 Trinity's mission is to celebrate God through enriching worship, grow through the transforming power of the Holy Spirit, and share the healing we find in Christ.
Current Projects/Needs: Our Holiday Hot Meals program offers hot meals to shut-ins in Warren and Forest counties on Thanksgiving Day, Christmas Day, and Easter Saturday. Money for supplies is a yearly fundraising task. Over 800 meals are delivered each year by Trinity and partner churches that include First Lutheran, First Presbyterian, First Methodist, and St. Francis of Assisi Episcopal.
Contact: The Rev. Matthew Scott
Phone: 814-723-9360
Location: 444 Pennsylvania Avenue West, Warren, PA 16365
Email: frmatthew@trinitywarren.org
Website: www.trinitywarren.org
Facebook