Tidioute Area Health & Dental Center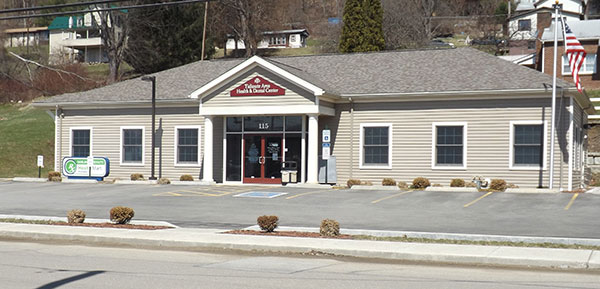 We are a non-profit organization made up of all volunteer Tidioute residents. We organized in 2008 and received enough donations & one State Grant to construct the building you see in the picture above that houses a Health & Dental Center (operated by Warren General Hospital), and a pharmacy (operated by Chris Darling).
This is the only facility of its kind in the southwestern portion of Warren County. It is owned by the organization and the individuals/businesses that donated during our first fund raising campaign
We, the organization, pay property taxes, insurance, and fees. We are responsible for building maintenance, parking lot maintenance and overall upkeep of the building. Warren General does not pay rent – the pharmacy does, however we do have a 10-year lease with both parties.
Current Projects/Needs: We are still trying to raise funding to establish an Endowment Fund with which to ensure that the medical, dental and pharmaceutical services now available in this area will remain in future years. Only 28.9% of our goal ($60,000) has been reached to date.
Any donations you make to our organization during the WarrenGives Event will be greatly appreciated and will stay in Tidioute!
Contact: Sandy Jamieson
Phone: 814-484-7286
Location: 52 Jefferson Street, Tidioute, PA
Email: sandyj4@verizon.net